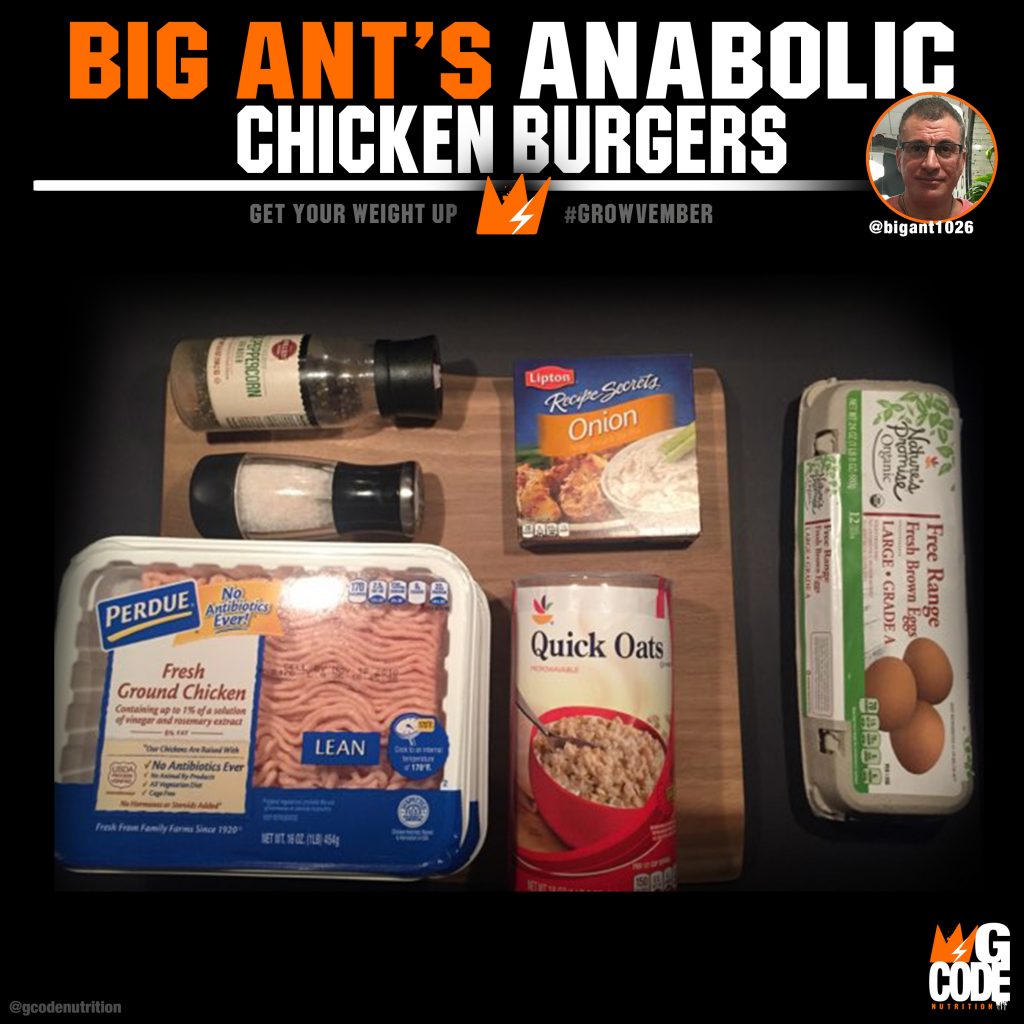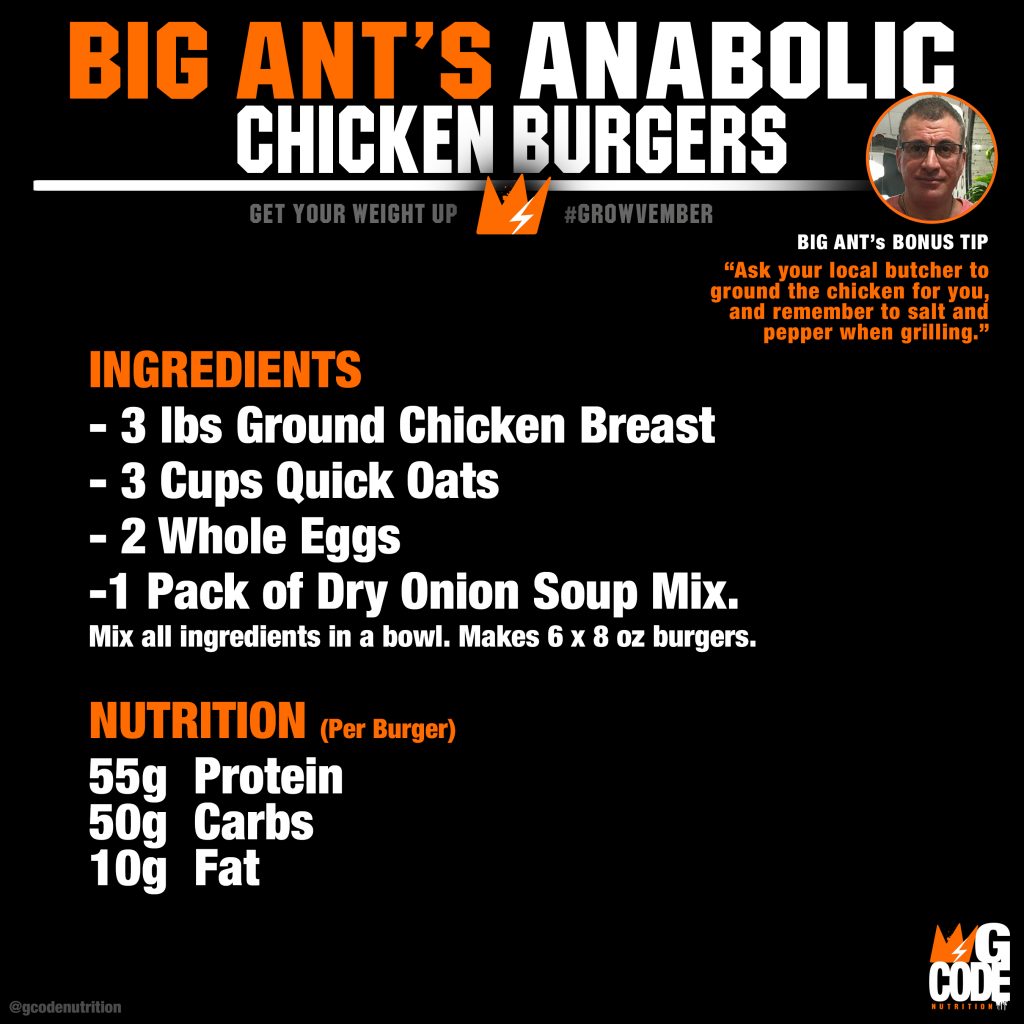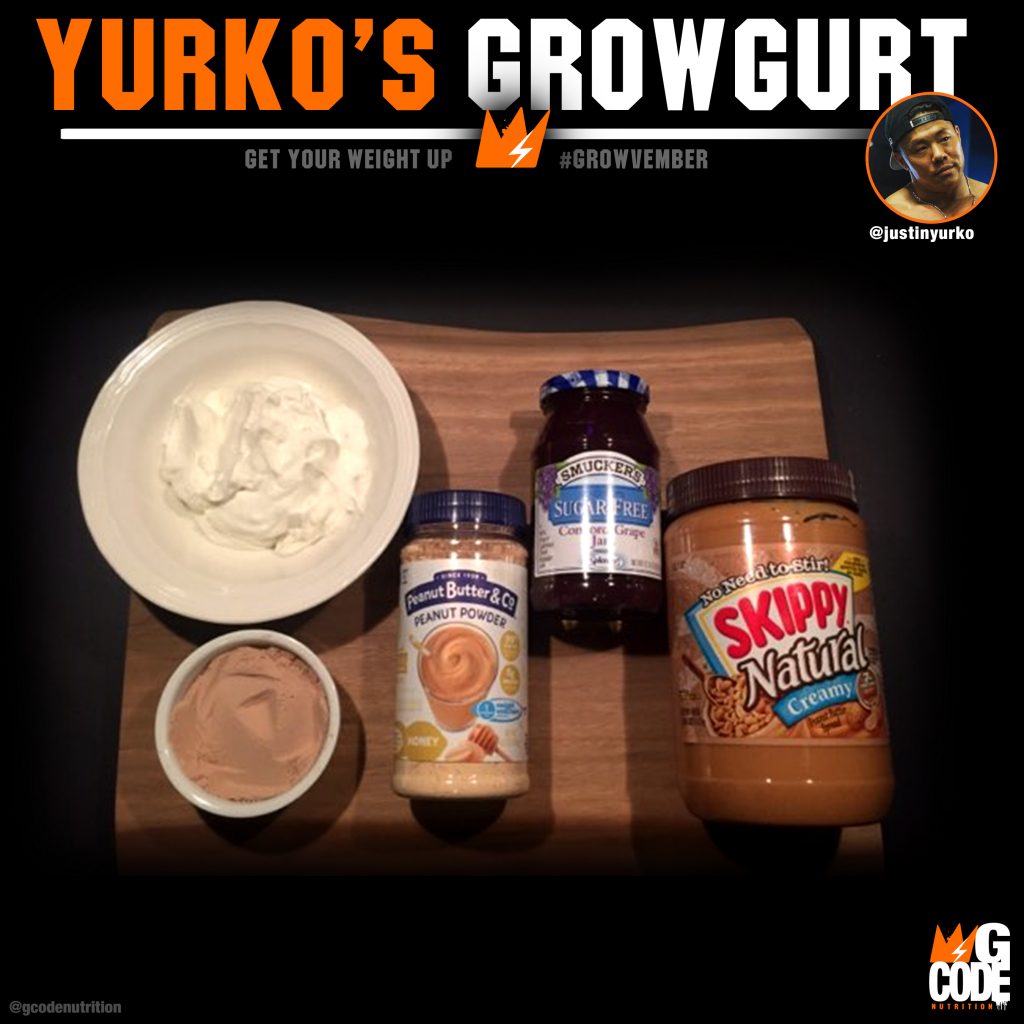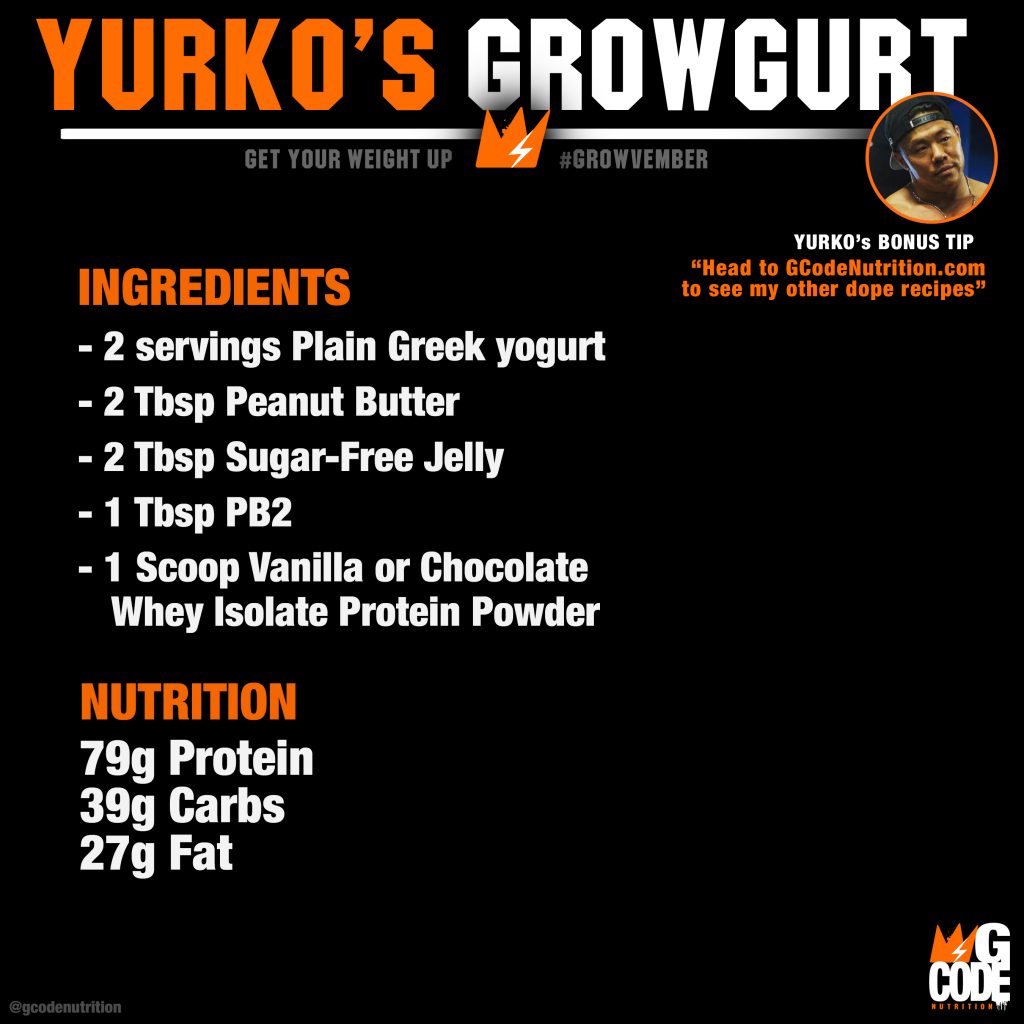 Yurko's Bangin' Breakfast Sandwich
8-10oz Egg Whites
Green Peppers & Onions
4-6oz Steak or Turkey Breast Lunch Meat
Fat Free Cheese
2 Everything Bagels
A quick and tasty 50-60g protein and 100-120g carbs:
'For when I struggle getting the normal chicken meals in and need a change." 
Yurko's Trailmix Tuna Crunch
Honey Mustard
3 Tuna Packets
Trail Mix (Sams Club)
2 Bagels or 2 Cups Rice
Or 1 Bagel 1 Cup Rice
40-50g protein
100-120g carbs
20-30g fats depending on how much crunch u want with trail mix
Yurko's 'The Dad Breakfast'
8-10oz Carton Egg Whites
1 Scoop Protein Powder
Quick and easy 50-60g protein in less then 30 seconds to prepare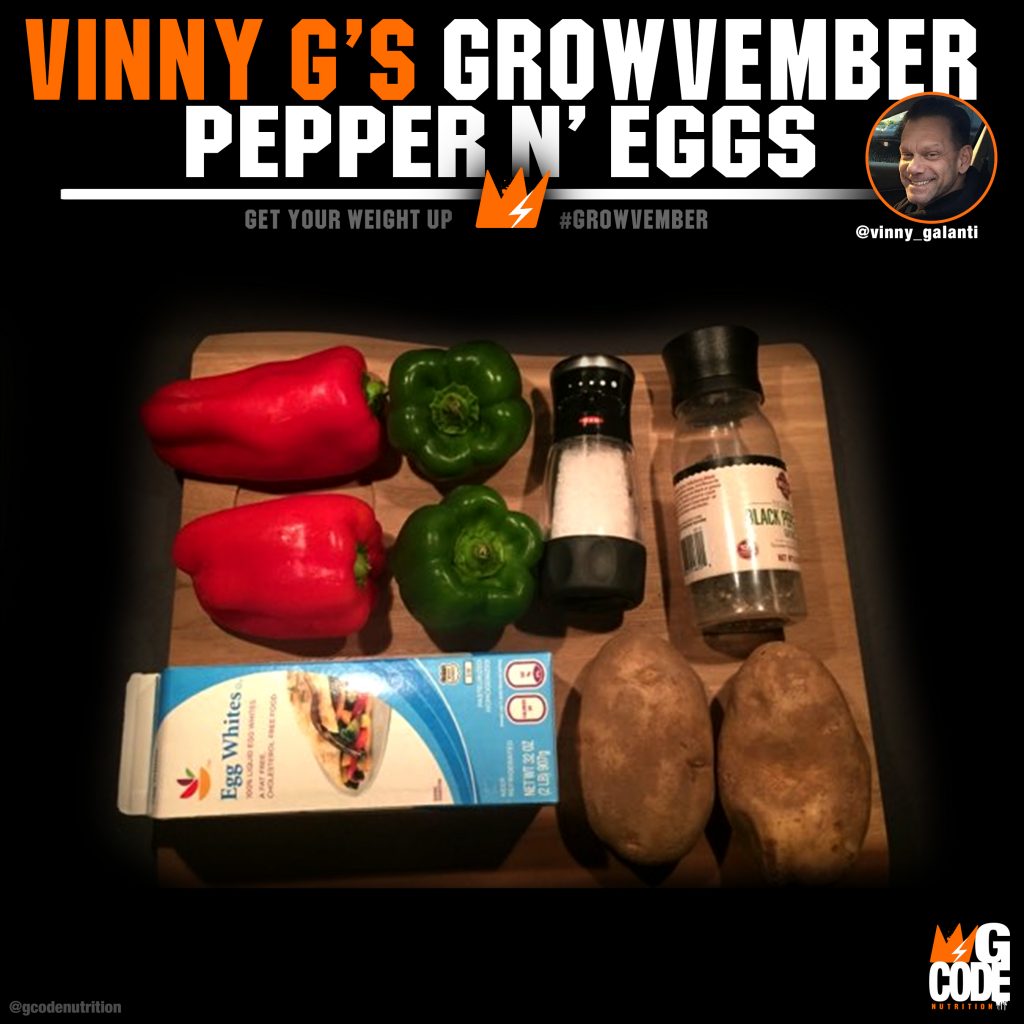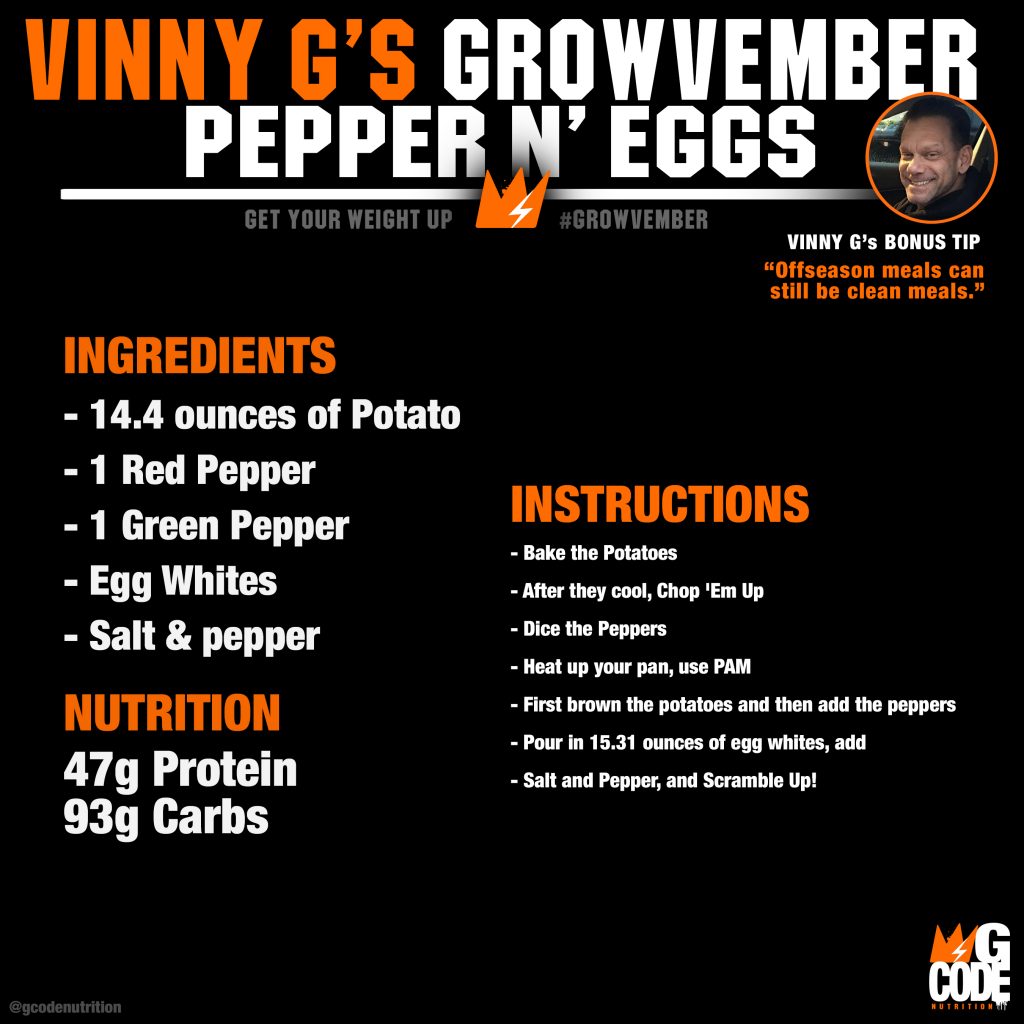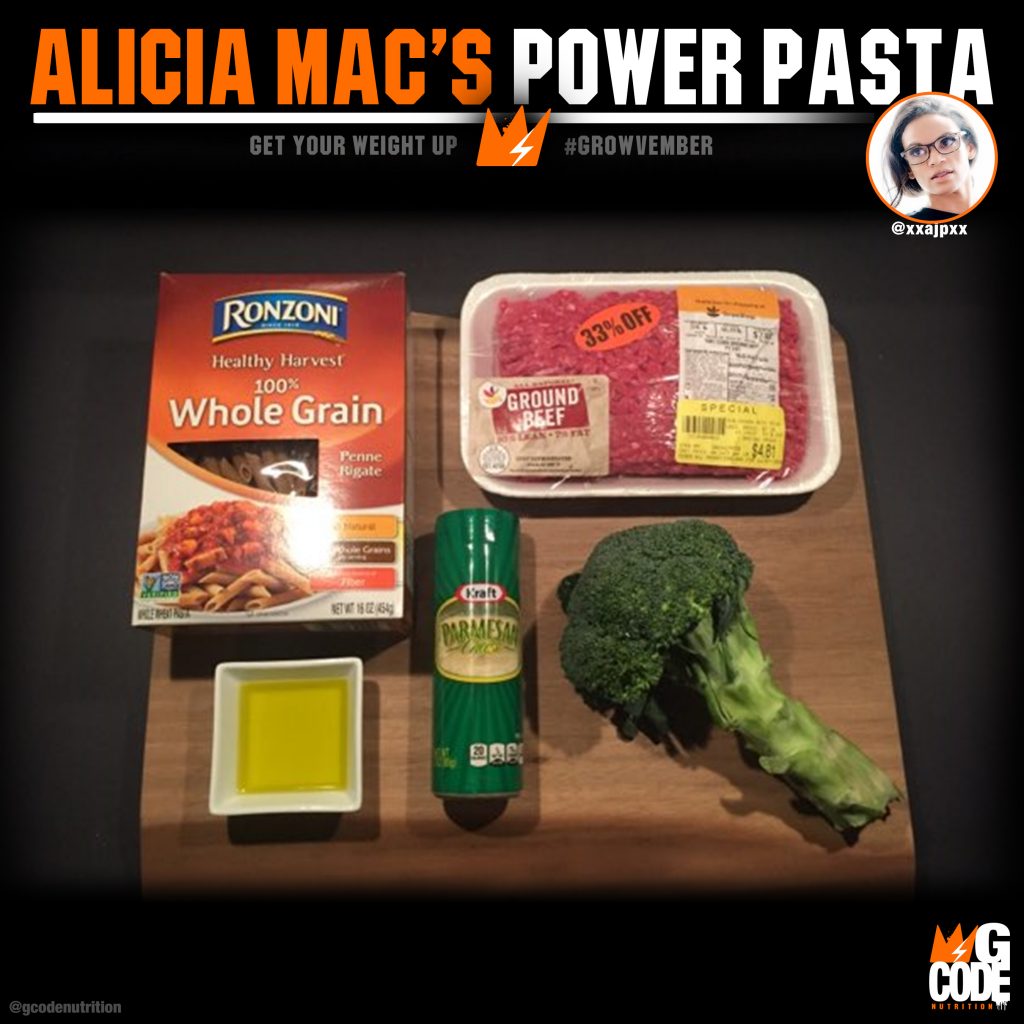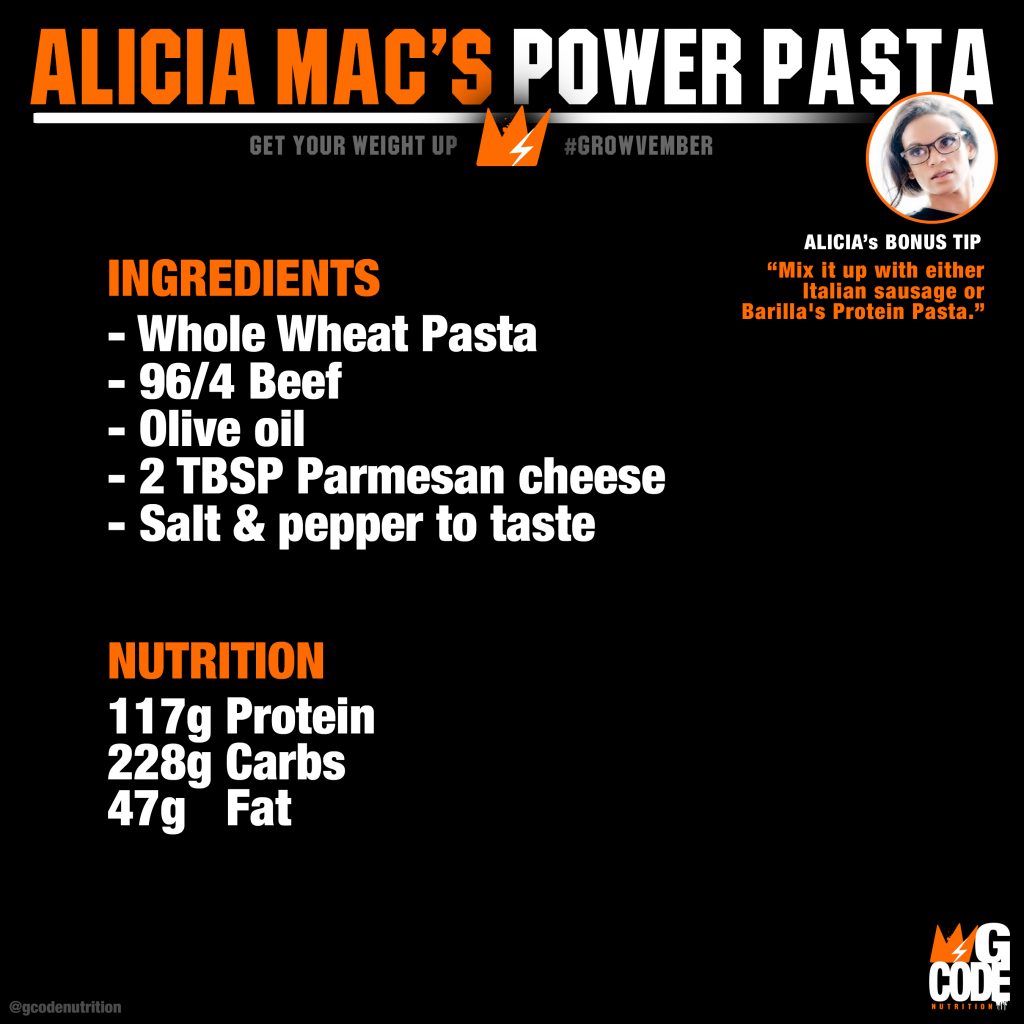 Anousone's Big Asian Chicken Dinner
8oz Chicken Breast
Teriyaki Sauce
Diced Garlic
Salt
Black Pepper
Garlic Powder
Cayenne Pepper
Onion Powder
Olive Oil
Marinate chicken with ingredients and then grill.
3 whole eggs
1 cup egg whites
1/4 teaspoon of chili pepper powder into eggs and make an omelet
Slice up chicken breast and put chicken on one side of omelet and throw some shredded pepper jack cheese over chicken
Flip half side of omelet over chicken and cheese
Baaam!!! – Anousone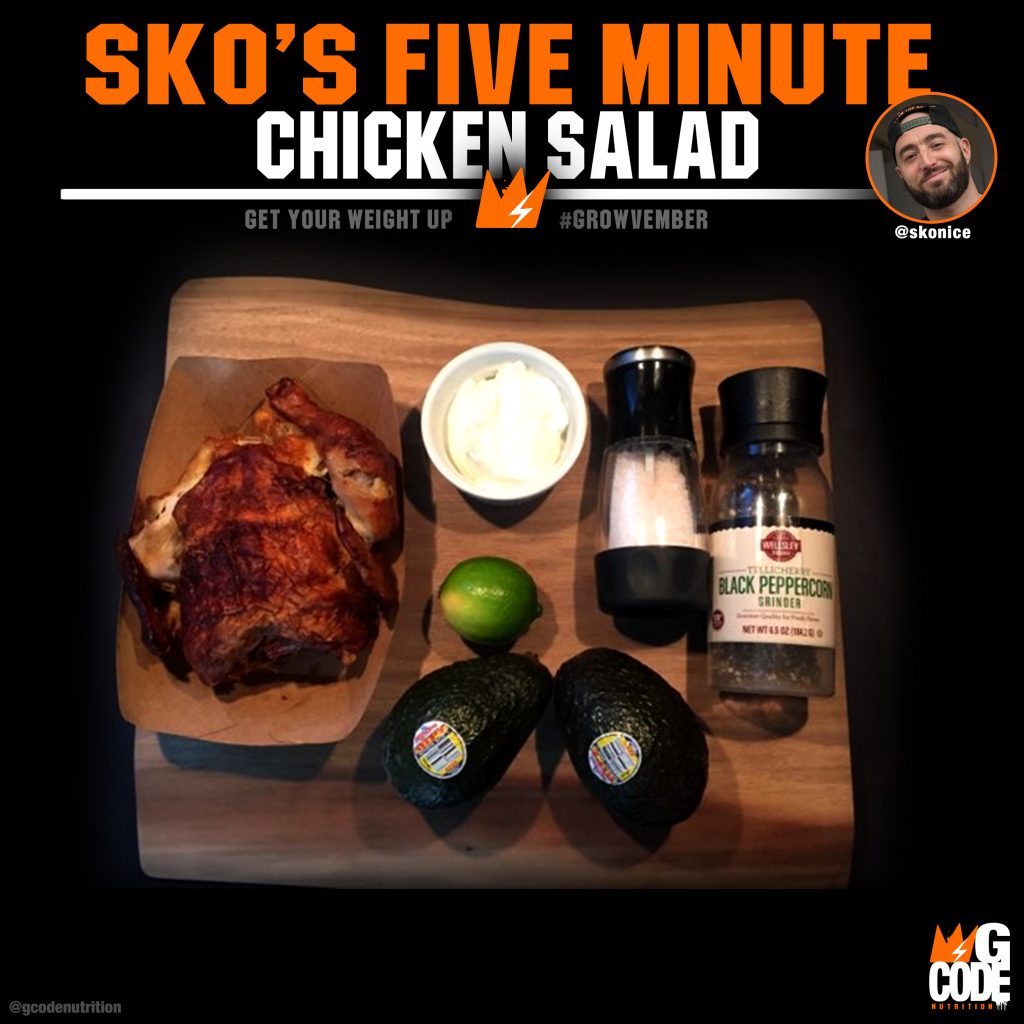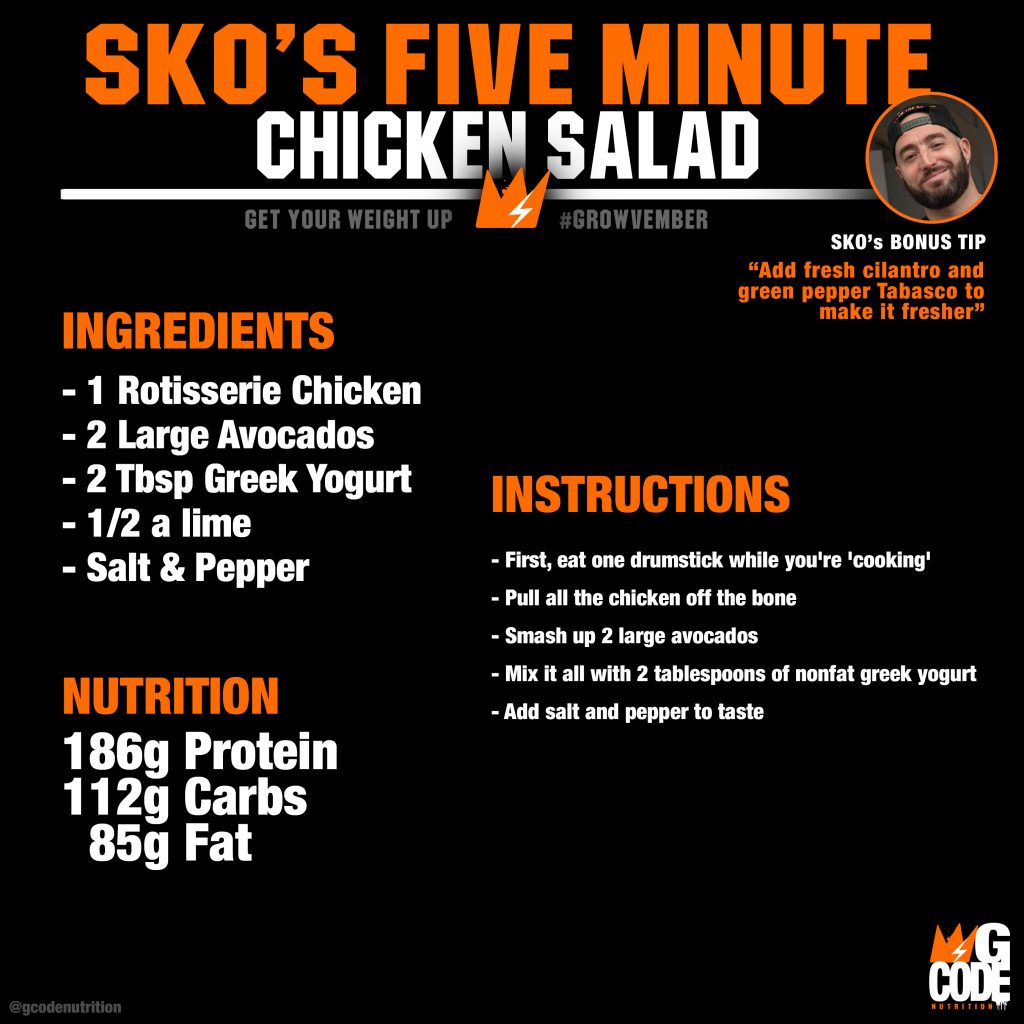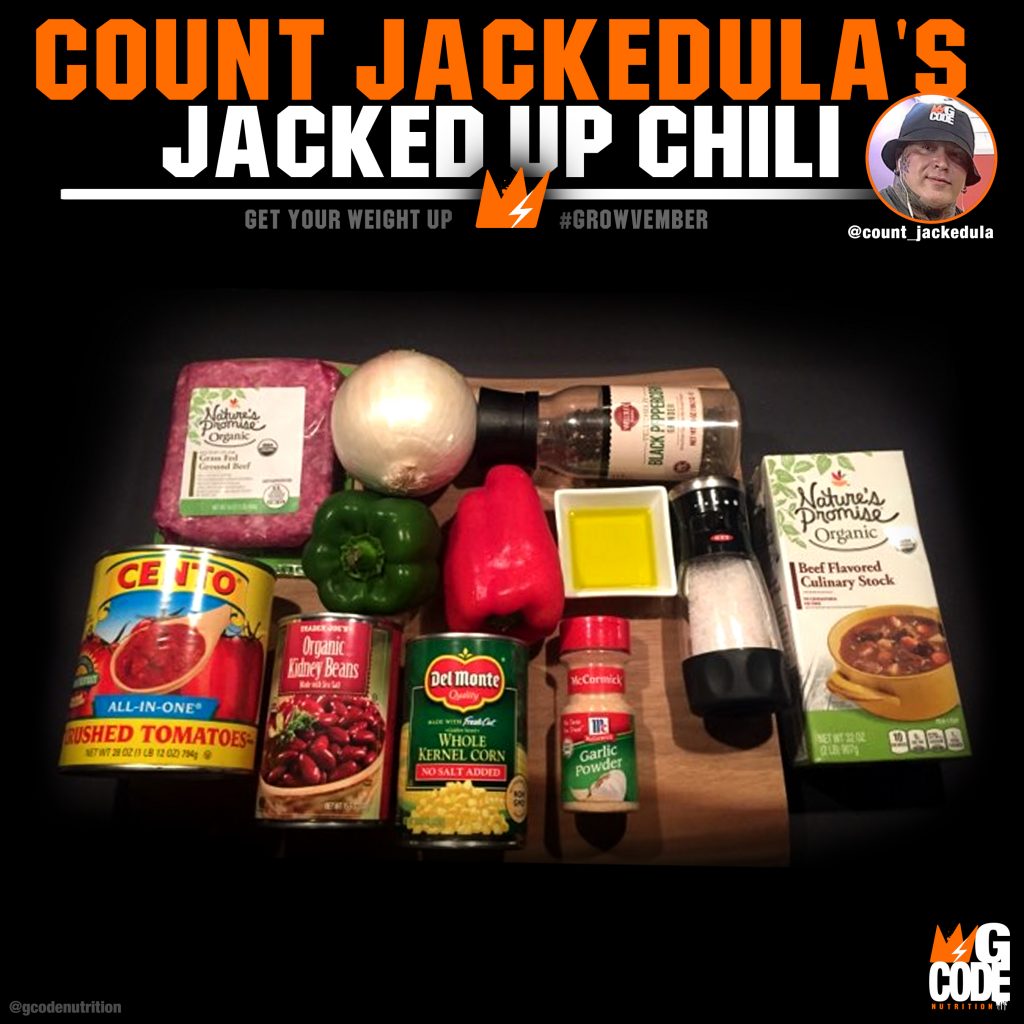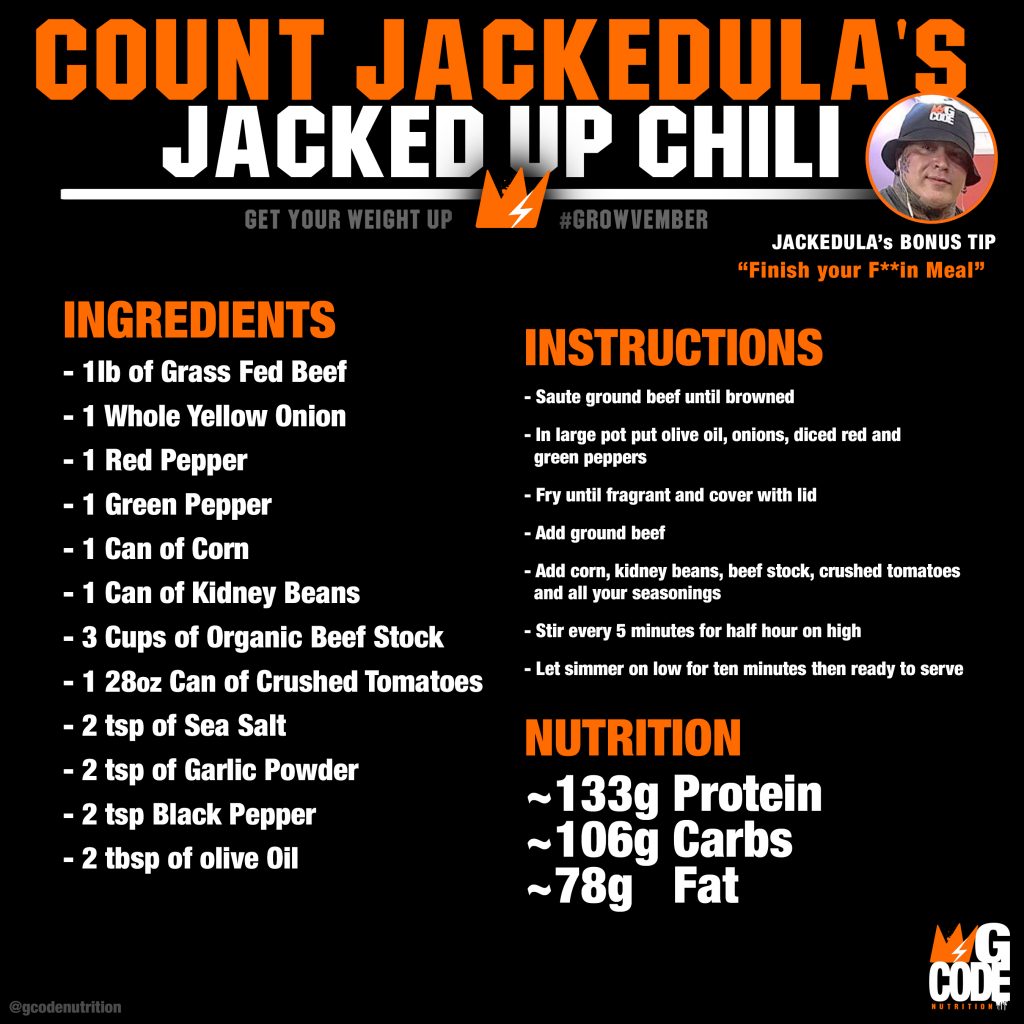 Meghan Cassidy's VICE Gummies
1 serving VICE Preworkout
10 ounces Water
4 servings Unflavored Gelatin
Mix VICE with water in a pot, cook until steaming just before boiling, mix in one gelatin packet at a time (make sure it fully dissolves before adding next packet) Using a measuring cup or ladle with a spout, Pour into ice cube tray.Put it in the fridge until it sets completely. Good in Tupperware for up to two weeks.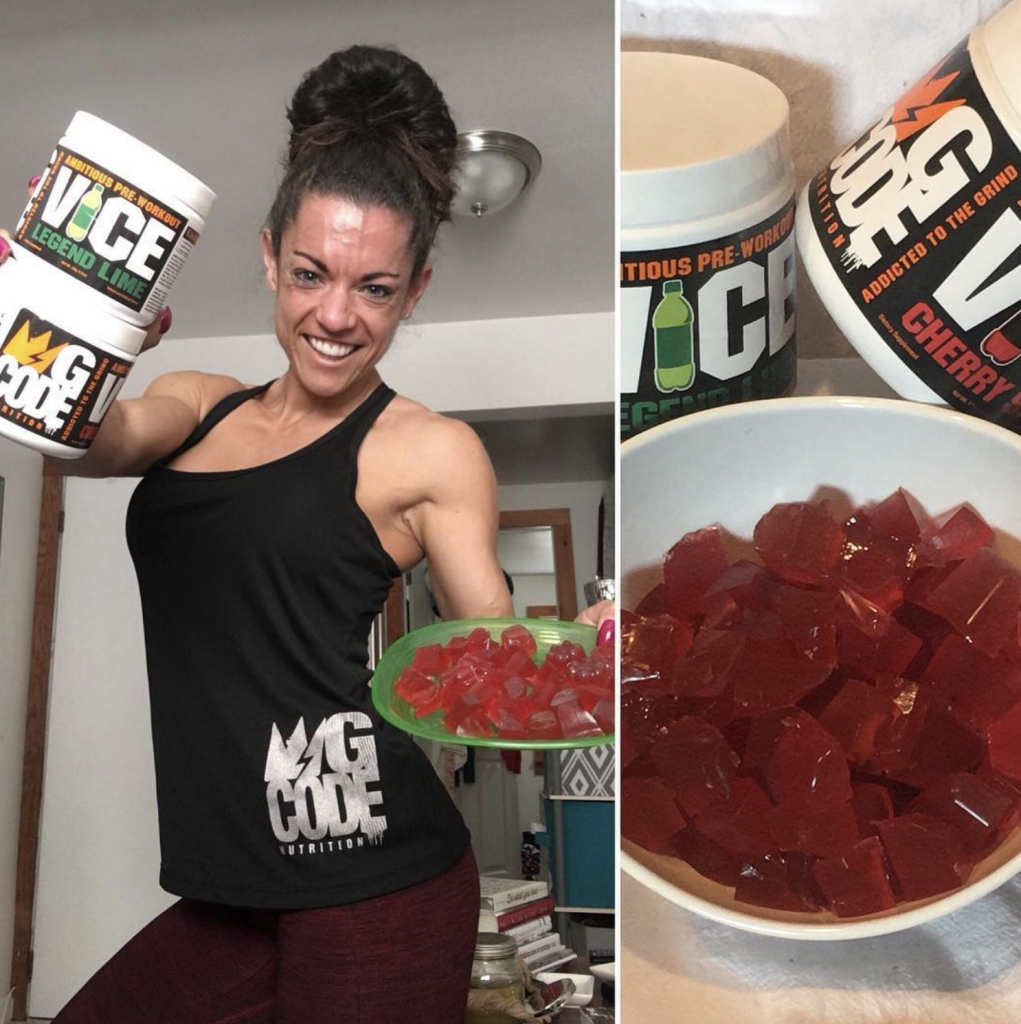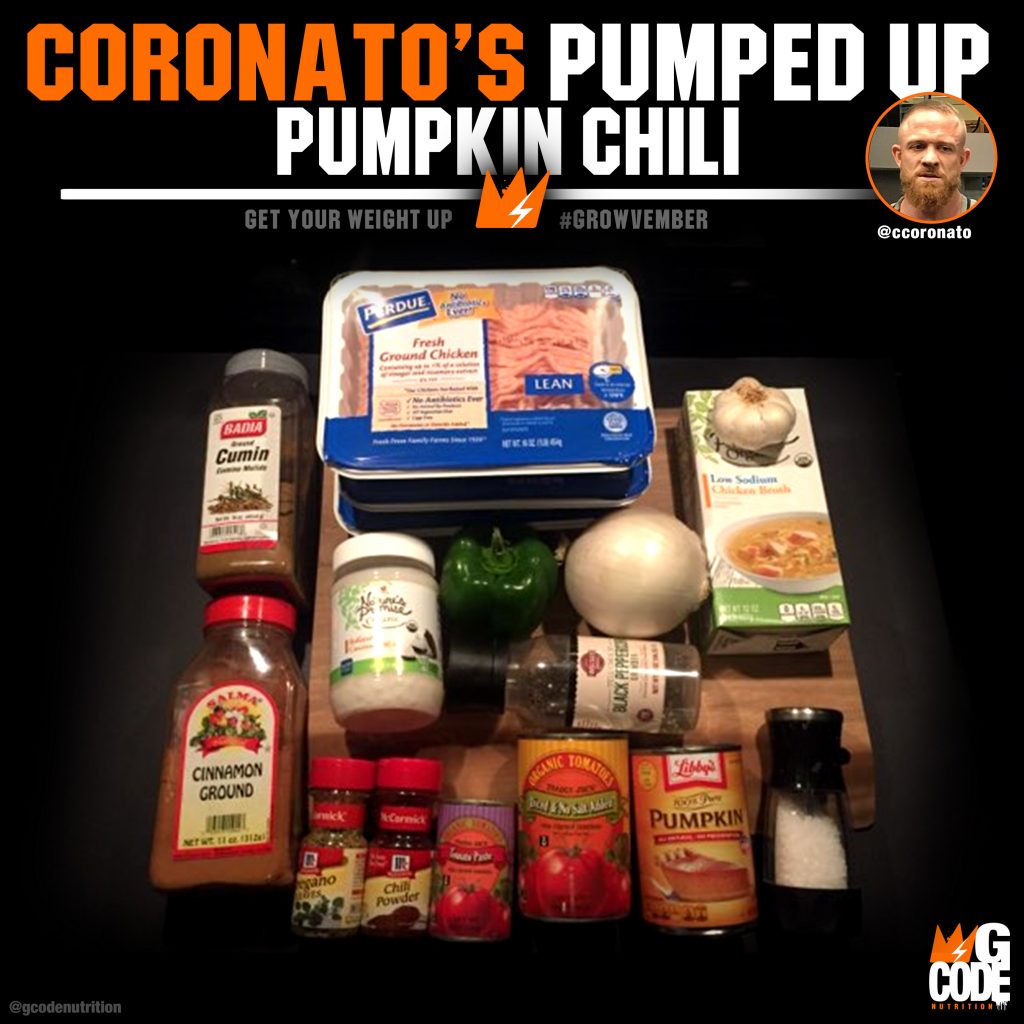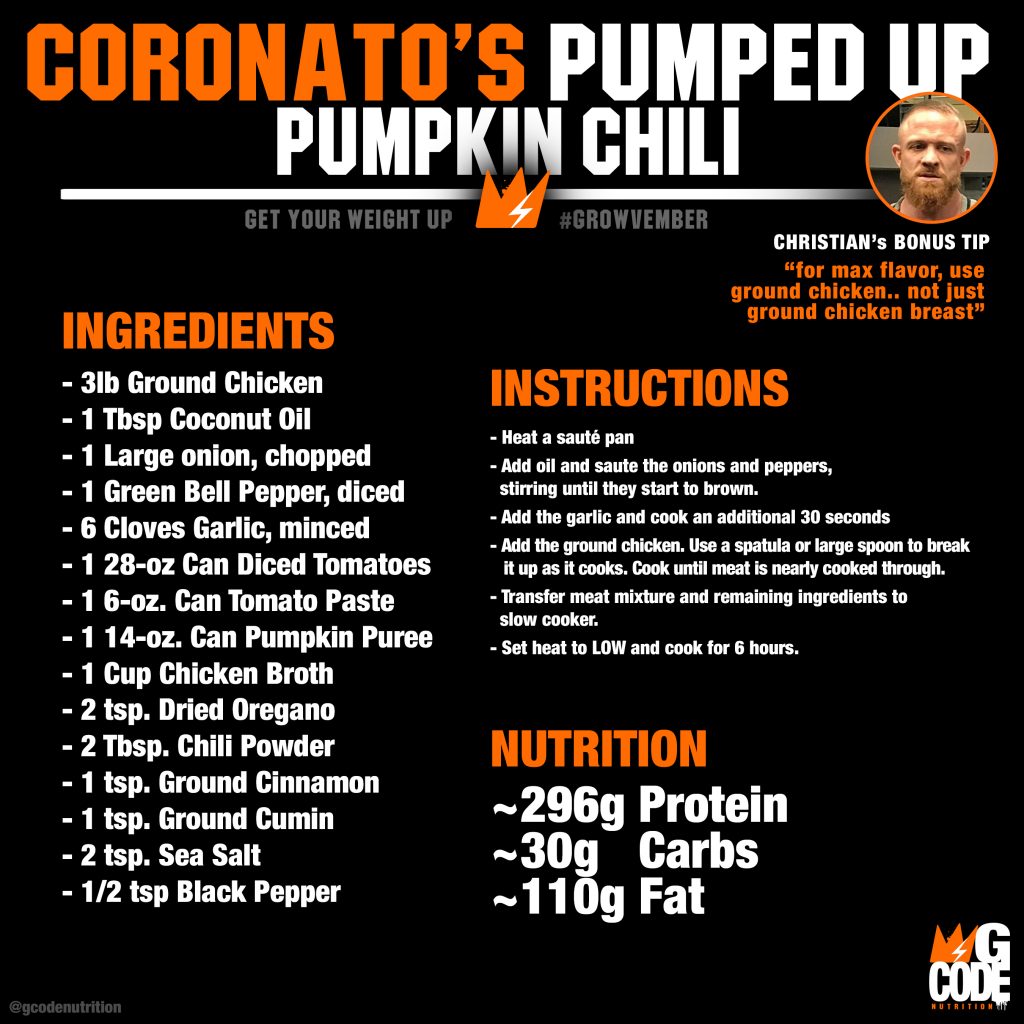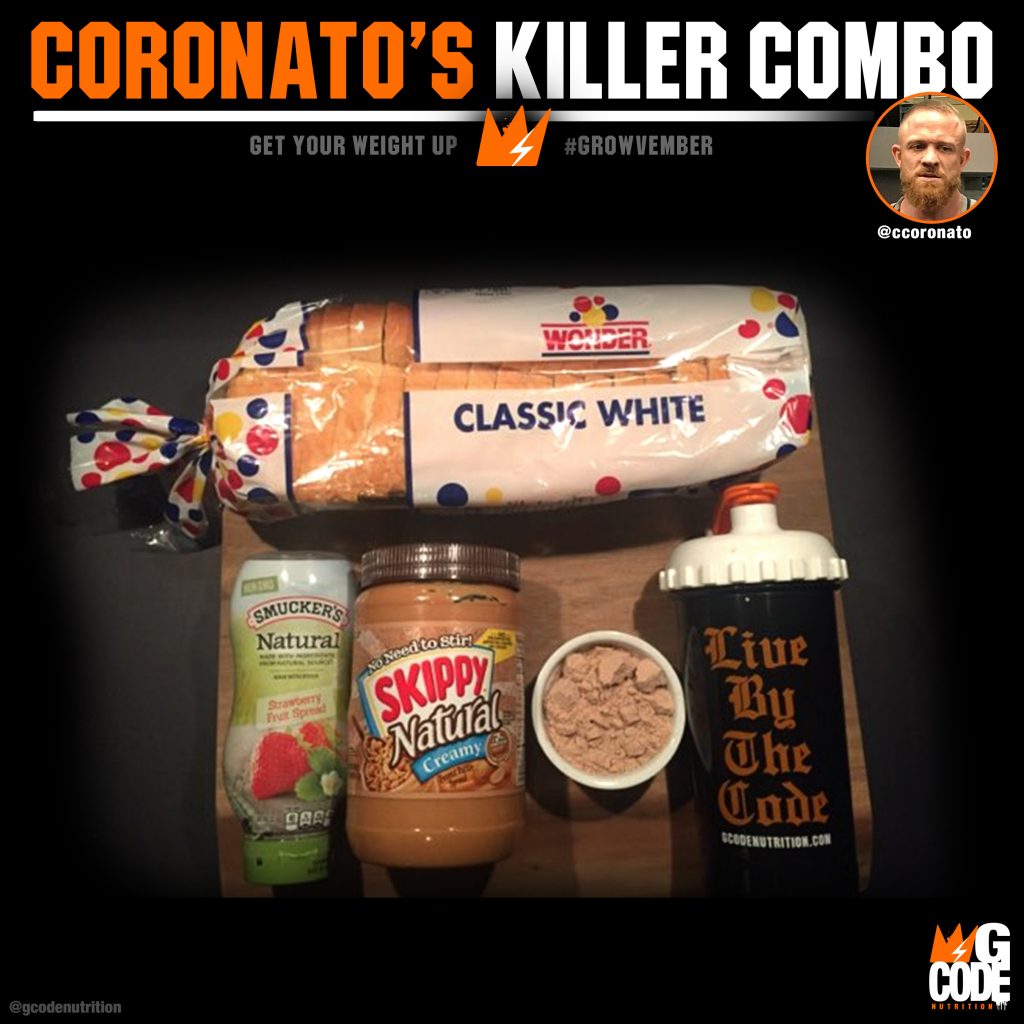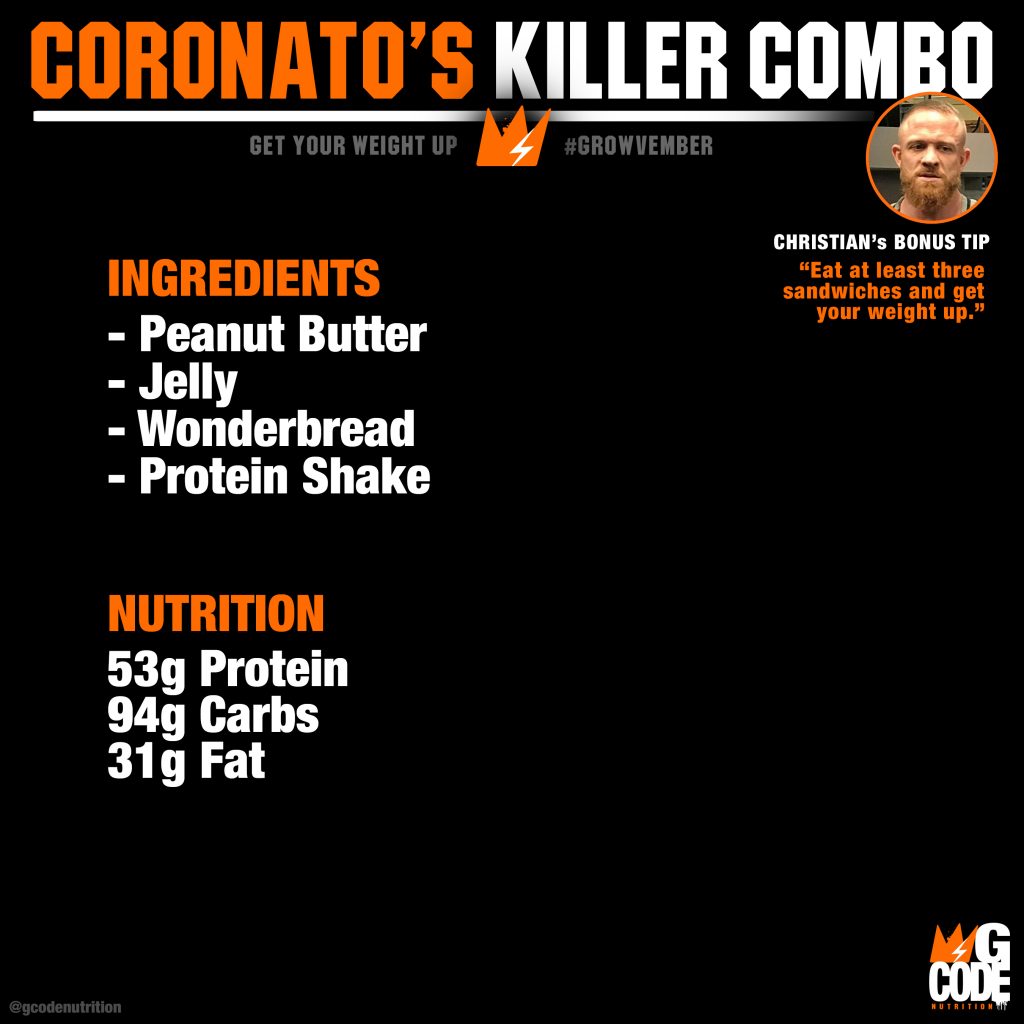 Kevin Brown's Adobo Beef
6 oz of Ground Beef 80/20
1/2 Cup of Black Beans
1 Cup of Jasmine Rice
Adobo Seasoning
Black Pepper
Crushed Red Pepper
Garlic Powder
Carbs 65g
Fats 35g
Protein 41g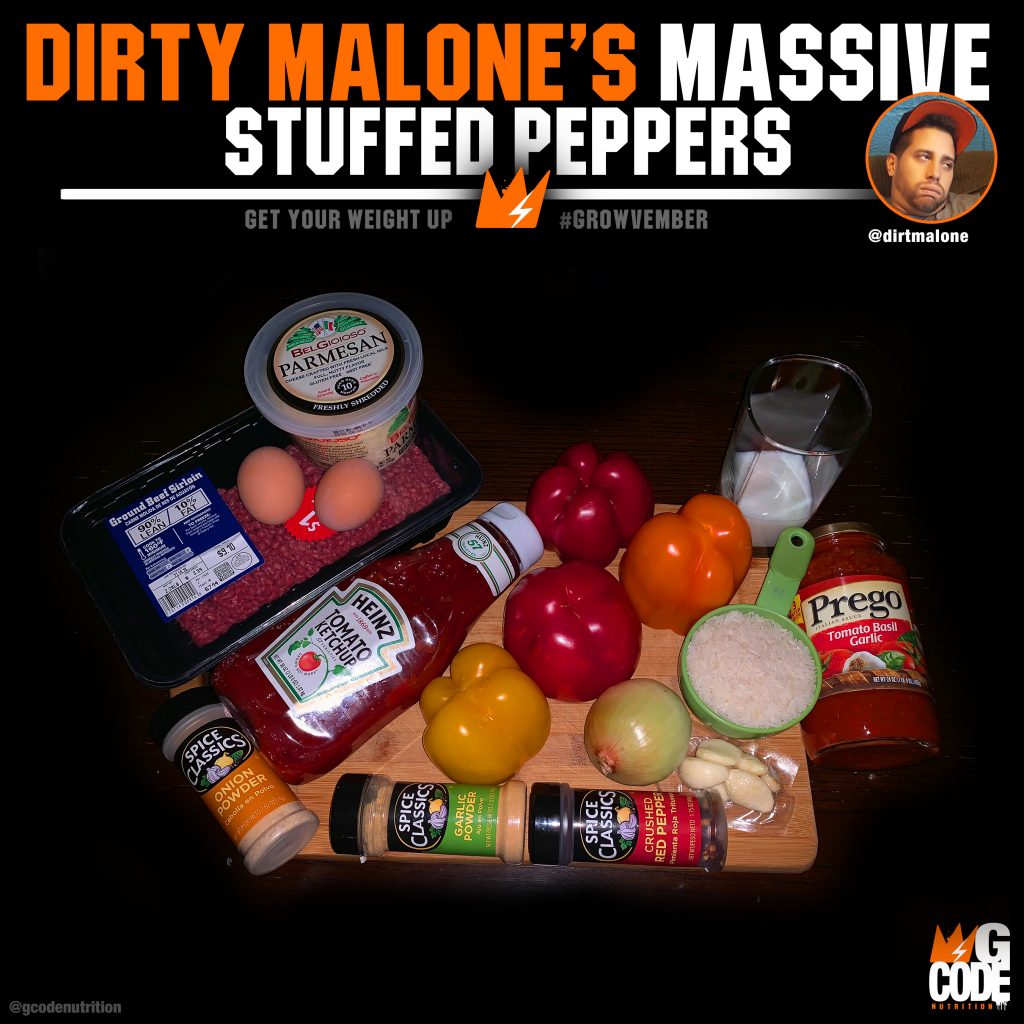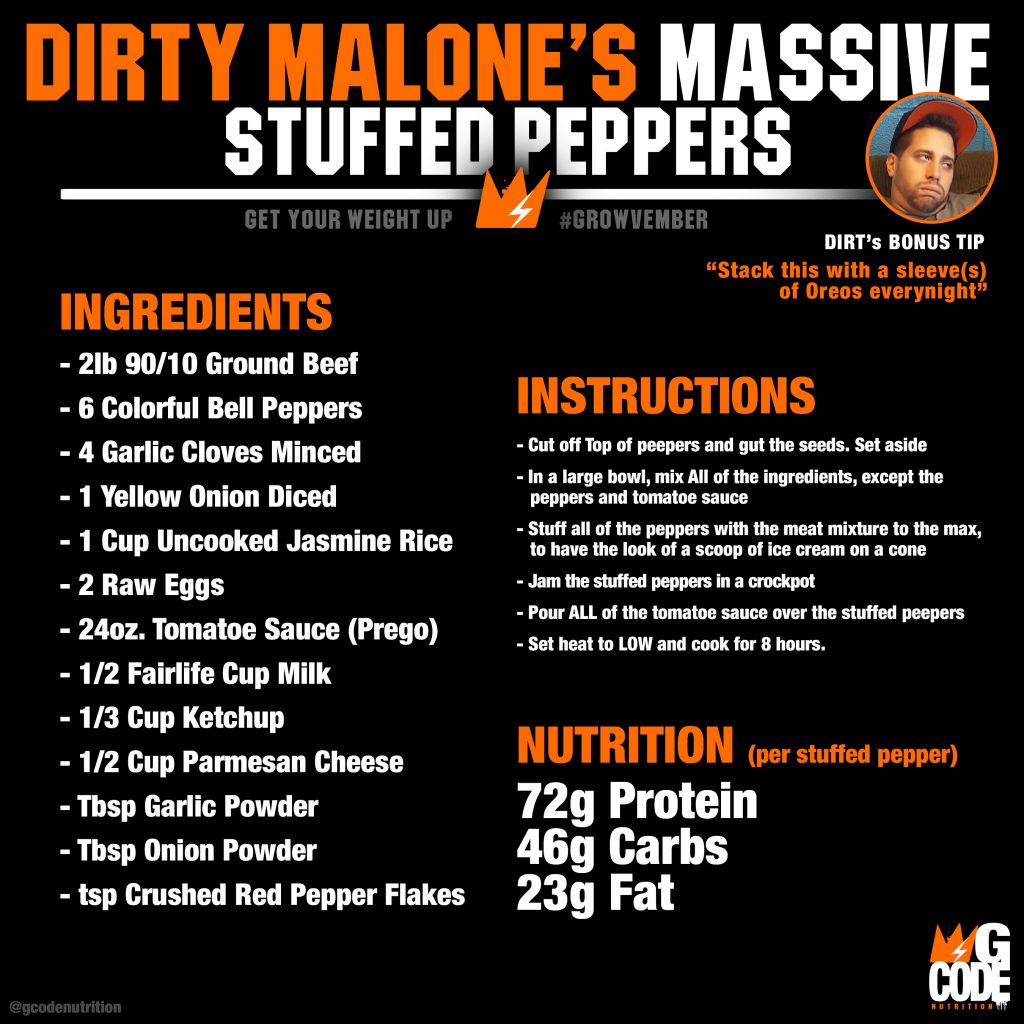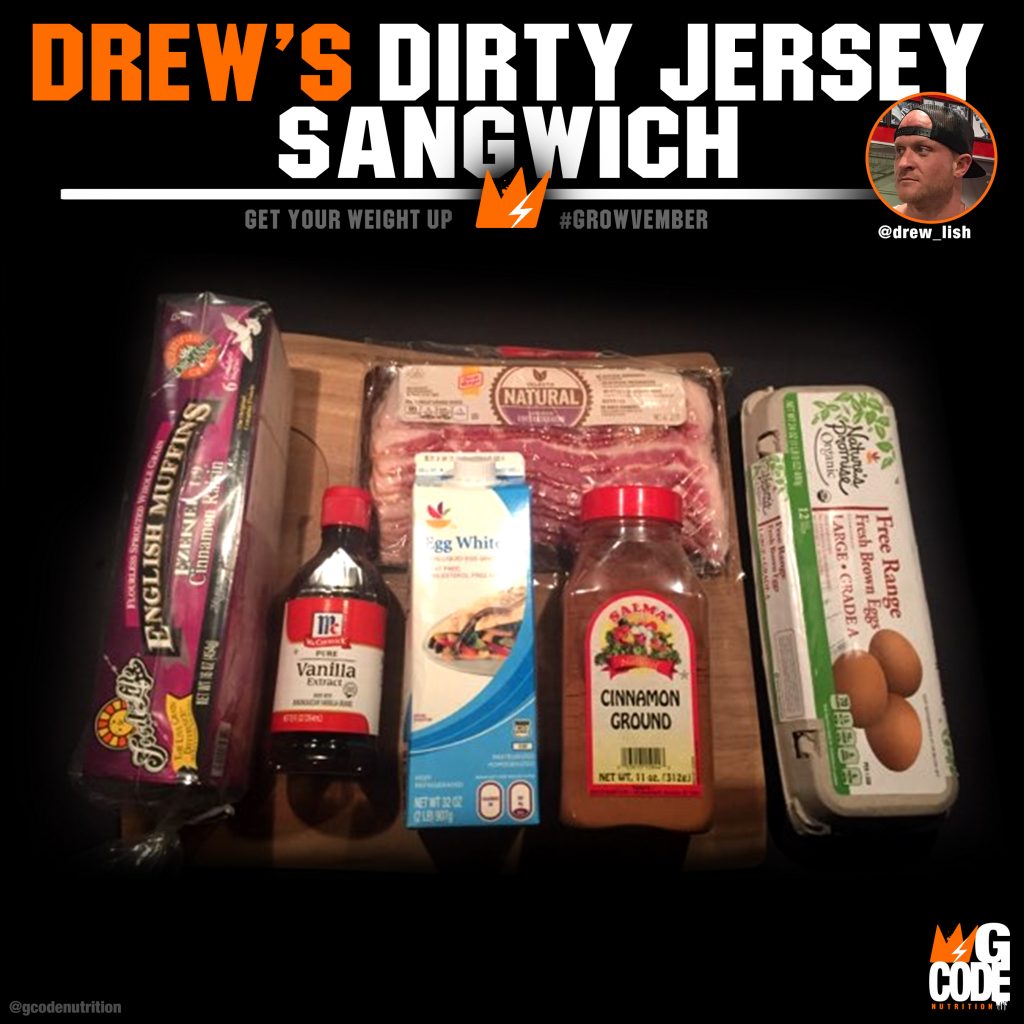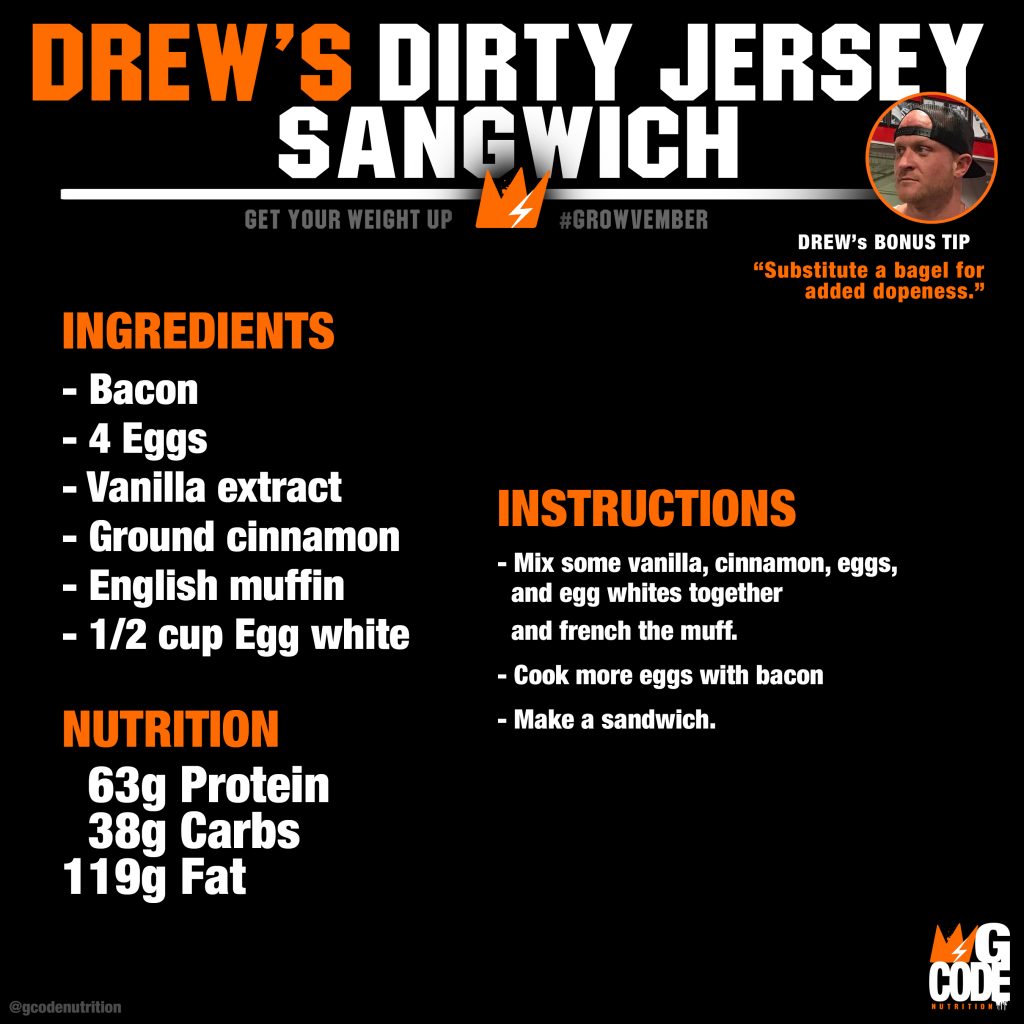 Halladay's Huge Meals
Pre workout
90g cream of rice + 50g whey powder + 1 banana
Post workout
16oz whites + 4 English muffins
If I'm really starting to get into a deficit I'll do 8 whole eggs + 2 English muffins before bed.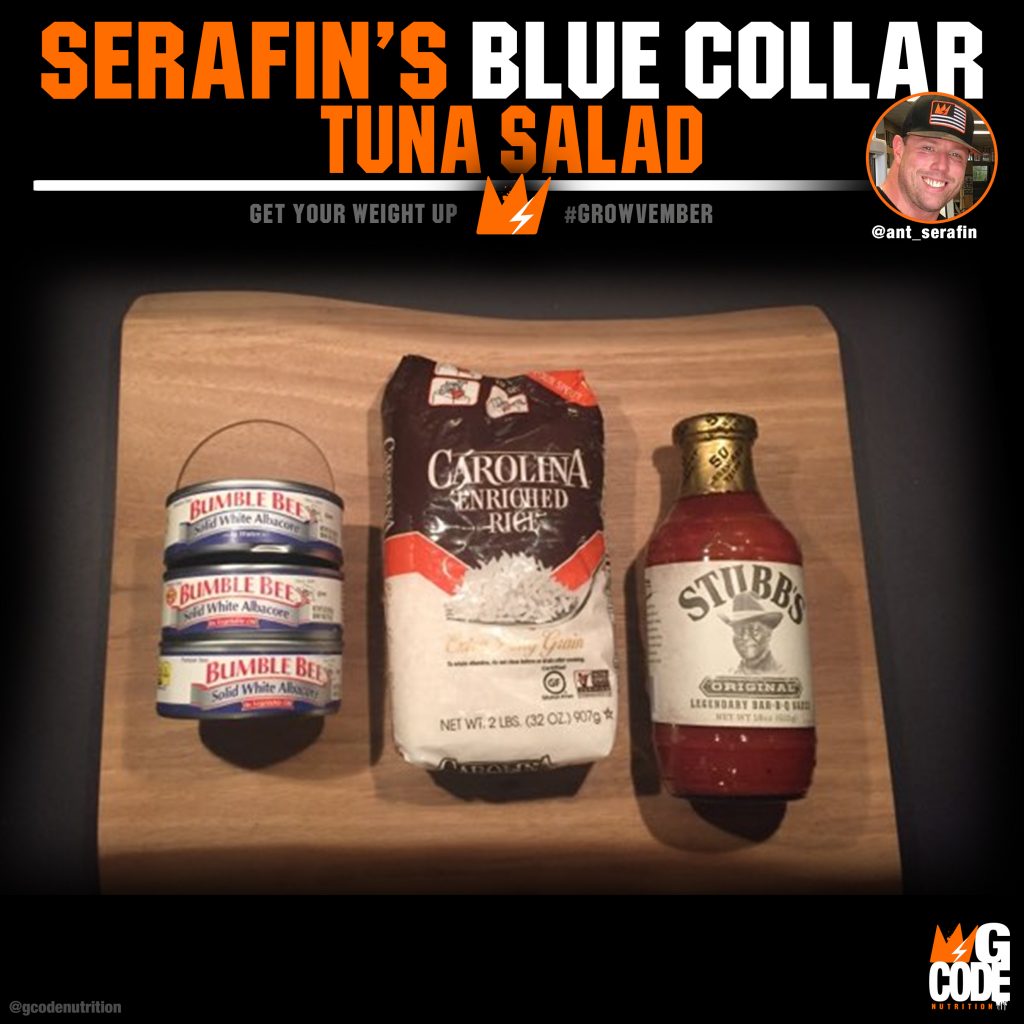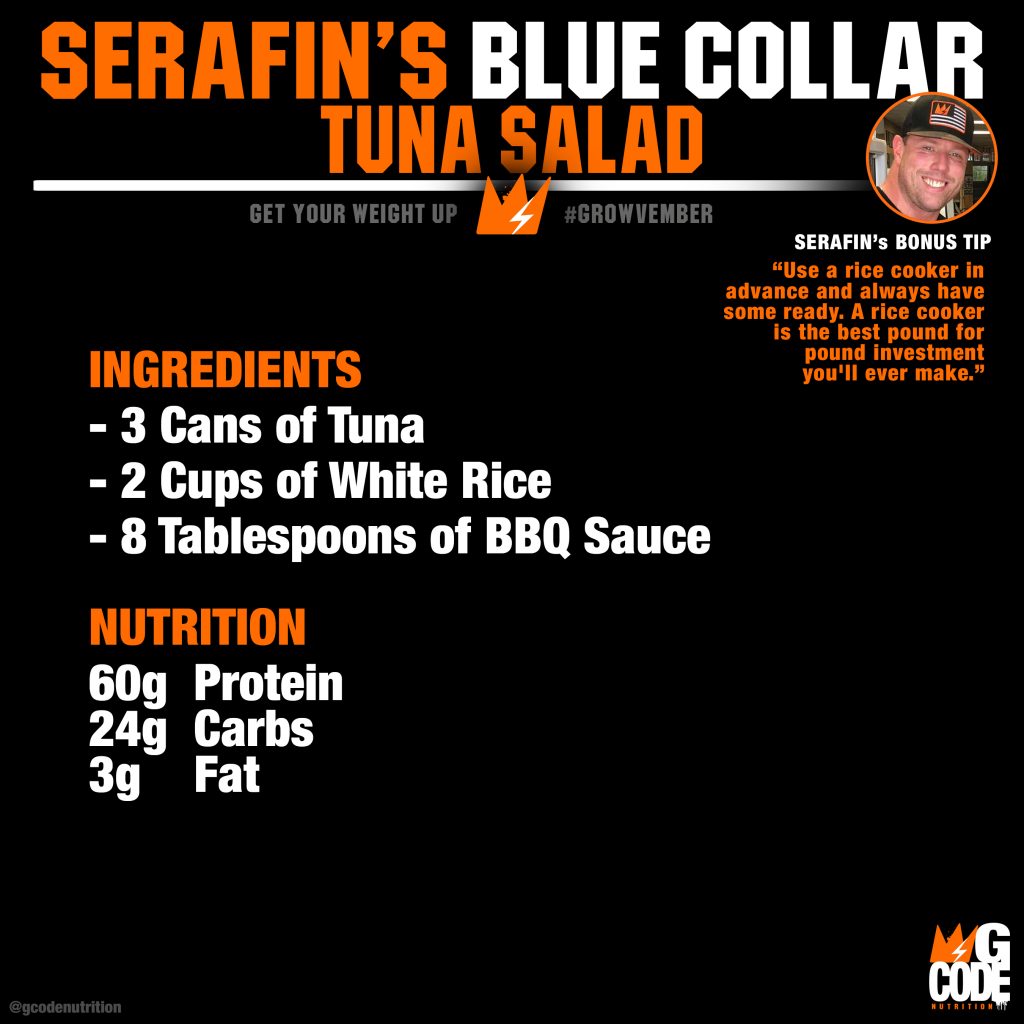 Ant Sefarin's Burley Beef
– 8 ounces of ground beef (80/20)
– 1-2 cups of white rice
– 1/2 cup of black beans
– Salsa