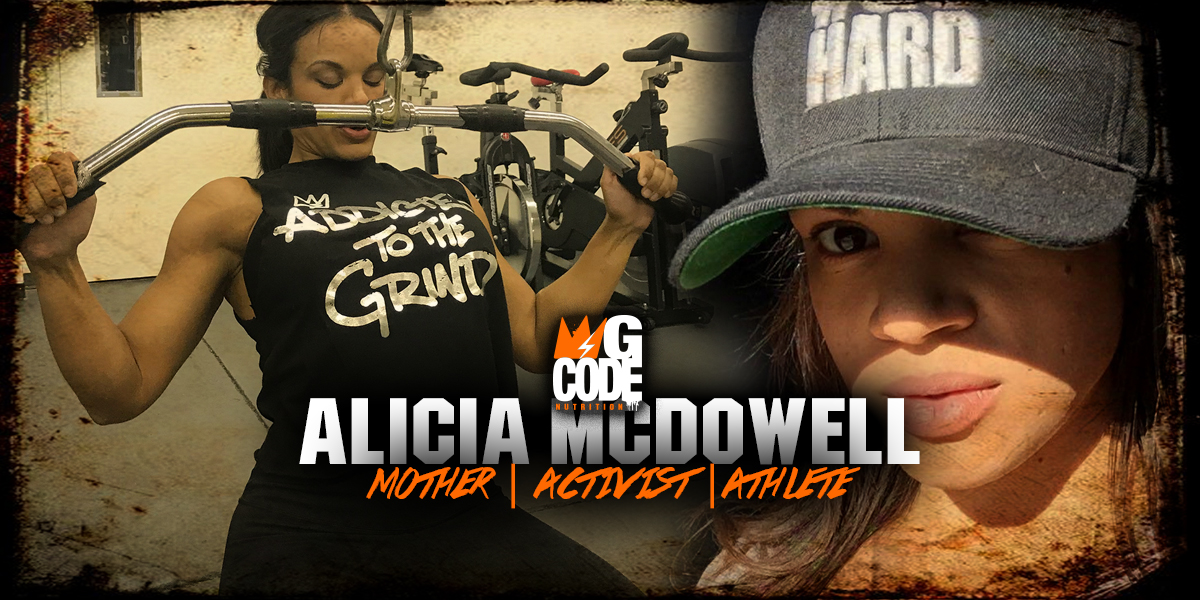 ALICIA MCDOWELL | EVANSVILE, IN U.S.A.
Alicia McDowell For day one of the GCode brand to become possible, everything happened last minute and under a veil of darkness. In seventeen short days we sprinted toward day one of our brand with only vivid visions and rough ideas, power moves had to be made. Finalizing a logo, printing shirts, producing buckets of prototype VICE, making all the necessary arrangements. Anxiously getting it done, by the collective skin of our teeth. Primary among the considerations, was assembling a team for this shadow enterprise.
Not easy to do, when there is no information that can be provided. With Sko and Dirt sidelined, still moonlighting part-time, I looked to our inner circle. And to the folks who had most steadily and steadfastly supported #GoHard. There were obvious choices—Christian, Anousone, Chase Browning, Tall Shady, Ant Tedesco… And Alicia. I reached out to her, with a cryptic message along these lines. "I might have something going on at the Arnold. Not 100% sure and I can't give any details, but if we can pull it off, would you want to come help?" Startlingly enough, her response soon followed, in the easy-going affirmative, "I'm in". The rest, as they say, is history. The kind still being written in real time.
That sort of faith is what made her one of the original GCode athletes… And her solid, consistent, balanced and positive disposition. One that has since made her a dependable and responsible force for our brand, but is simply an extension of who she is every day in reality–a space where physical culture meets the physical world. As a mother of three and an athlete, a wife and a business professional, she balances getting shit done with glamour, all with two feet firmly planted in the real world.
But all the obvious exemplary  attributes aside, what brought Alicia to #GoHard is the same force that makes her a force today for GCode… Values. Abiding principles that place family first in her life, a family whose business extends beyond her front porch, to the equality and dignity of all human beings. When people ask what it takes to be a part of the GCode brand, my answer is a simple one. "Be cool and be good to people. Be kind and decent. Train hard and respect the culture. Have a little swagger." That's Alicia McDowell. And that's why she has been an integral member of the GCode family, gracing our upstart brand with her presence, since day one.
GUILTY PLEASURE:
My Life is a Cheat Meal! lol
Adult Beverages
BUMPING IN THE HEADPHONES:
ALICIA'S GO-TO SUPPS