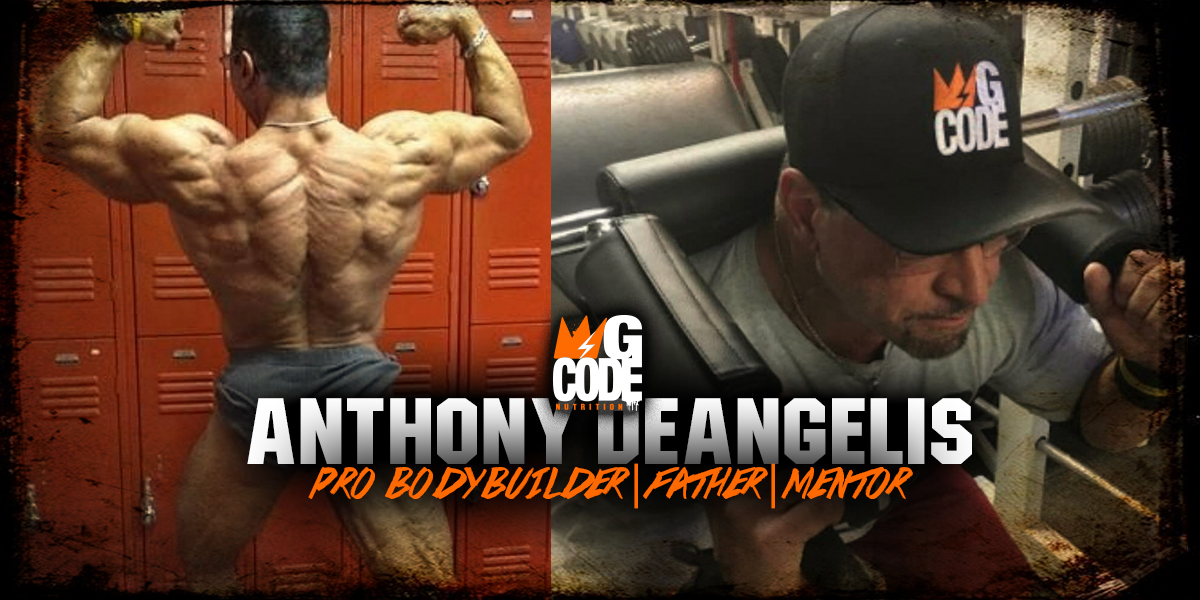 ANTHONY DEANGELIS | EAST NORRITON, PA, U.S.A.
Anthony "Big Ant" DeAngelis is among the most decorated natural bodybuilders in the game. With a career spanning decades, he has defeated some of the biggest names in the sport, winning both open and tested shows in multiple federation. And he even has the scalp of at least one Mr. Olympia winner on his belt. But the reason Big Ant is part of the GCode family goes far beyond his impressive competitive resume.
Big Ant has a passion for the sport, the lifestyle, the culture of the iron game that is unparalleled. He's not merely a competitor, he's a historian, a mentor, a coach, a guru–a true defender of this vocation we love. And little underscores this lifelong commitment like a special place he affectionately refers to as "Big Ant Barbell".
"Big Ant Barbell", is Anthony's (I can hear his Philadelphia accent as I write these words) "home basement gym". Let me rephrase that… It is THE home basement gym. An iron paradise, expertly designed and curated without an inch to spare. It is an ever-evolving, always-improving labor of love… A black rubber-matted underground oasis that must be experienced in person, to be fully appreciated. It is a physical manifestation of the pure passion that emanates from Big Ant's soul.
A father and a corrections officer fighting back slowly and steadily from shoulder surgery in 2019, Ant is a model of determination and grit, of regimentation and dedication, for his son, AJ. He has a reservoir of knowledge with a competitive pedigree that beats most in the business, but the most important reason Big Ant DeAngelis is a cherished member of the GCode family is his infectious passion.
I've often said that "with enough practice and enthusiasm, you can become a master of anything." Big Ant has paid his dues in practice and his enthusiasm is undeniable. And that's why he's become a master of the iron game.
GUILTY PLEASURE:
A Good Old Bacon Cheese Burger!
BUMPING IN THE HEADPHONES:
Old School Disco
80's Rock
BIG ANT'S GO-TO SUPPS